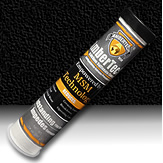 Products
For more information call:
1-800-588-8480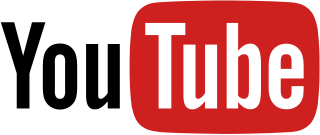 Grease

Cartridge / Buckets / Drums



After decades of intense research and development, by a team of highly qualified Metallurgists, Triboligists, and Preventative Maintenance Engineers, we are proud to introduce a USDA Certified 99% BioBased grease that modifies metal at the molecular level. This phenomenal transformation creates a metal surface that is wider, slicker, and smoother than any other lubricant on the market. This proprietary grease reduces friction, heat, and metal wear while preserving the life of your equipment.
SAE Products® grease cartridge is a multi-purpose grease with extreme versatility, making it ideal for the harshest environments on the planet! PROVEN to preserve the life of your equipment and decrease costs, this proprietary and revolutionary grease alters the metal at the molecular level, creating a wider, slicker, and smoother surface. It has been validated to reduce greasing intervals up to 80% and proven to significantly reduce temperatures.
99% USDA Certified Biobased Product. Contains no additives and will not void the Manufacturer's Warranty.


SAE Number

Size

Qty.

Type

Performance

Material

Color

Buy Now!

14 oz.

3

Multi-Purpose

Extreme Pressure /
High Temperature

Calcium Sulfonate

Green

14 oz.

24

Multi-Purpose

Extreme Pressure /
High Temperature

Calcium Sulfonate

Green
SAE Products® 5 gallon grease bucket is a multi-purpose grease with extreme versatility, making it ideal for the harshest environments on the planet! PROVEN to preserve the life of your equipment and decrease costs, this proprietary and revolutionary grease alters the metal at the molecular level, creating a wider, slicker, and smoother surface. It has been validated to reduce greasing intervals up to 80% and proven to significantly reduce temperatures. 99% USDA Certified Biobased Product. Contains no additives, will not void Mfg. Warranty.


SAE Number

Size

Type

Performance

Material

Color

Buy Now!

5 Gallon

Multi-Purpose

Extreme Pressure /
High Temperature

Calcium Sulfonate

Green
SAE Products® grease drums contain a multi-purpose grease with extreme versatility, making it ideal for the harshest environments on the planet! PROVEN to preserve the life of your equipment and decrease costs, this proprietary and revolutionary grease alters the metal at the molecular level, creating a wider, slicker, and smoother surface. It has been validated to reduce greasing intervals up to 80% and proven to significantly reduce temperatures. 99% USDA Certified Biobased Product. Contains no additives, will not void Mfg. Warranty.


SAE Number

Size

Type

Performance

Material

Color

Buy Now!

16 Gallon

Multi-Purpose

Extreme Pressure /
High Temperature

Calcium Sulfonate

Green

55 Gallon

Multi-Purpose

Extreme Pressure /
High Temperature

Calcium Sulfonate

Green